Airport Transportation for Soma Ranch
Fly to Houston
via Bush Intercontinental Airport (IAH)
The journey between the airport and Soma Ranch is about 60 minutes.
We recommend Iain Maitland, your friendly "Soma Private Chauffeur"

Iain provides excellent, personalized and most affordable transportation.

Cost: 1 person $70, 2 people $35 each, 3 people $30 each, 4 people $30 each.

Up to 4 passengers share ride + fare.

We link you with fellow passengers.

Email taxi@somaranch.com name, contact number, flight airline, number and arrival & departure times.

Upon arrival text Iain at 281-919-6487.
For Nia Trainings & retreats with Helen
ARRIVAL Arrive at IAH before 2:00pm (3:00pm "ride SHARE" to Soma Ranch)
DEPARTURE Depart from IAH after 4:00pm (2:00pm "ride SHARE" from Soma Ranch)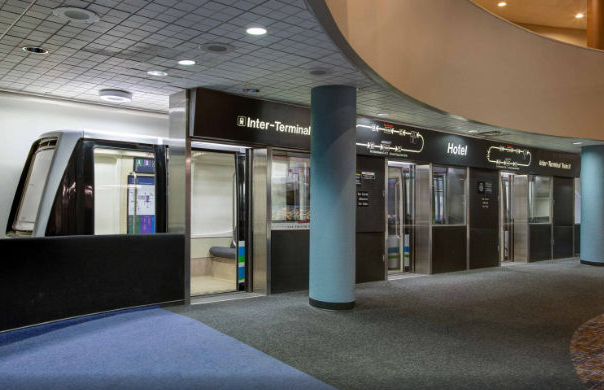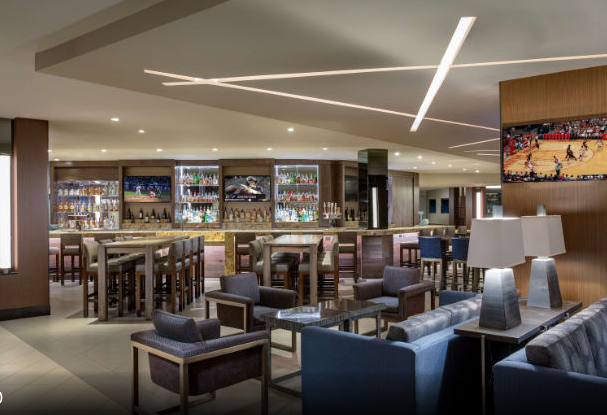 Wait at Marriott Hotel at IAH Airport
When your flight arrives early please consider waiting at the Marriott Hotel. Conveniently located at Houston Bush Intercontinental IAH airport, it's very easy for the driver to pick you up from here. Facts about the Marriott
Take the complimentary mono rail "subway" from all terminals directly to the Marriott lobby!
Staff are friendly and provide wonderful service, there's a restaurant, bar, waiting area and more. Great way to end/start your trip! Wait in the lounge. Iain picks you up at the WEST entrance (look for a sparkling Red car).
Plan B: Uber; Click THIS LINK to receive $20 off your first ride! Download the Ap before flying.
Plan C: www.supershuttle.com a particularly good option for a large group (+4 group)
Rental Option
Renting a car at the airport can be extremely reasonable. Some folks find everything they need is at the ranch and transport during the week to be unnecessary. Other guests have thoroughly enjoyed the luxurious freedom to jump in a car to pick up a Starbucks, visit the local grocery store or wine bar. We are all unique and how great you can make choices that suit your needs best!
Extra Day Option
Folks sometimes enjoy an extra day before or after their trainings and retreats to optimize their experience at Soma Ranch and/or to soak in more of the local surroundings.
Hotels Near Airport:
Hotels near the Airport are often convenient and reasonable. Previous guests have shared enjoyment with "HotWire" bookings. We also have 2 fabulous local options (Catherine, our neighbor at Soma Ranch, and Sue, near NiaMoves Houston Studio) These lovely local community ladies provide luxurious, personalized private accommodation with en suite bathroom.
Accommodation near Soma Ranch, Montgomery, TX:
Next door to Soma Ranch (1/2 mile up the road!) Quiet modern cottage, up on a slight hill, big windows with amazing views of local pastures, possibility of a long walk through the fields/grounds if interested. Enjoy your own private bedroom and bathroom downstairs, with access to kitchen and living area. You'll either have the whole home to yourself, or Catherine will be sleeping upstairs in loft area with 2nd bathroom. When we have REALLY full/busy retreats, Catherine graciously surrenders the 2nd bedroom/bathroom to a guest and stays with her mother!
Catherine Price, 936-443-5863 catherineprice@yahoo.com
Accommodation near NiaMoves, Houston historic Heights, TX:
Less than a mile from the NiaMoves Houston studio, Sue Korthauer has designed an amazing private apartment behind their main house. Overlooking beautiful garden with art work, the pool and hot tub, this upstairs apartment provides a king size bed, couch, desk, TV, kettle, refrigerator and private bathroom. Within walking distance of fun cafes, restaurants, coffee shops, wine bars and boutiques.
Sue Korthauer, 832-527-3534 SueSendsBlessings@yahoo.com
ALTERNATIVE: HOBBY AIRPORT (HOU) LESS RECOMMENDED
Houston Hobby Airport (HOU) is on the opposite side of Houston. Allow extra time. The journey from Hobby is about 90 minutes to Soma Ranch. (if you hit peak traffic it can be 2.5 hours!)
Your options include:
rent a car

take a shuttle bus from HOU to IAH Airport and connect with group

ask if Iain can pick you up

Uber
Questions?
For more information, please feel free to contact us anytime.